Meet The Band.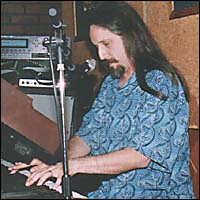 V. Don Bogut III – keyboards and vocals
Musical influences include Miles, Little Feat, Dead, Phish, The Band.
Experience includes twenty years of jam bands, jazz bands, and, at the onset, singing "You Are My Sunshine," poolside to a gaggle of blue-hair Jewesses, in Miami, at age four. Sailors cap included.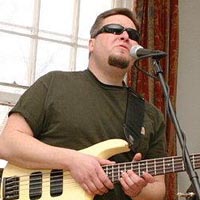 Jon Chazen – bass guitar and vocals
A late bloomer, Jon started playing bass at the age of 17 in the frozen tundra of his hometown of Buffalo. He has recorded with Mitch's Infydels, One & Twenty, Gooseflesh, and sixty-five. His influences include Dave Barry, Barry Manilow, Pink Floyd, Phish, and of course the Dead. His favorite vegetable is broccoli. Jon is also a member of Wig Jam.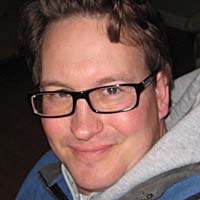 Erik Lundberg – drums
"Got my first break playing for The Womphs (with Sam) in 1980. Sam does not list this in his bio; but I will.  Other former bands include Tammany Hall, Bob Duncan and hUShh. Influenced by Zepplin, Police and Joe Jackson to name a few."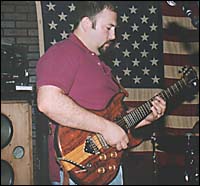 Sam Mann – rhythm guitar and vocals
Playing guitar since 1978, influenced by Hank Williams, Beatles, Zeppelin, Paul Simon, Dead. Also plays bass and piano and writes songs. Grew up in musical family and tried Clarinet, Drums, French Horn, and Tuba.
Former bands: Tammany Hall, Green Eggs and Sam, Swahili River Bros, Left Exit, Muddy Creek.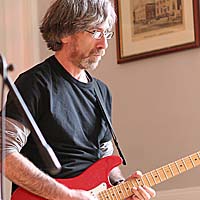 Jeff Tiedrich – lead guitar and vocals
Jeff took up the guitar in 1973 with the hopes that it would advance his popularity with those of the female persuasion. He expects this strategy will bear fruit any day now.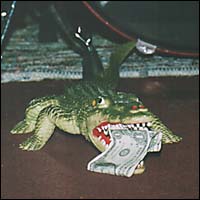 Stumpy – road manager
What can we say about Stumpy? Words alone cannot express the importance of the band's spirtual leader. Without Stumpy, there would be no Alligator. It's that simple.

Home
|
Meet the band
|
Upcoming gigs
|
Past gigs
|
Download music
|
Photos
|
Press kit
|
Gator store
|
Join our mailing list
For booking information, email

Alligator on Facebook
|

Alligator on Twitter
|

Alligator RSS Feed